Critical Thinking
Critical thinking is described as the intellectually disciplined process of actively and skillfully conceptualizing, applying, analyzing, synthesizing, and/or evaluating information gathered from, or generated by, observation, experience, reflection, reasoning, or communication, as a guide to belief and action. Critical thinking is needed to succeed in everyday life, getting a good job, learning, and many other activities.
The theory of critical thinking is something that has evolved over time. Seen as a highly complex concept, critical thinking is not something you are born with, it's learned, and anyone can be a good critical thinker. There are many reasons why everyone needs to be a critical thinker. It's universal, in every profession you choose this form of thinking is needed to succeed and be good at problem solving. Most answers don't come without thinking outside of the box. Critical thinking skills also lead to new discovery, technology, and evolution in our society. "Developing critical thinking skills is essential to your success at the university and beyond. We all need to be critical thinkers to help us navigate our way through an information-rich world," says a professor at the University of Edinburgh. Critical thinkers are better at having rational conversation with people they disagree with. In an office setting sometimes we don't always get along with those who we disagree with. If we have these thinking skills, we are better at communicating in and outside of an office setting.
Critical thinkers are also more interested in learning how things work, they want to understand the world around them. This leads to more discovery and innovation in our world. Critical thinkers also prioritize learning, The more we learn, the more we know in regards to the world around us. With that we become better people. Another reason critical thinking is important is because it helps us digest and sort through information we are given, to create better and more efficient decisions. According to Columbia Health, it's said some of the only constructive criticism critical thinkers receive is that their work is 'too descriptive.'. This usually means that they have just stated what others have said and have not reflected critically on the material. They have not evaluated the evidence and constructed an argument." In conclusion, critical thinking is one of the most important skills that one learns.
Leave a Comment
Donate to The Celtic Times
Your donation will support the student journalists of St. John Neumann Catholic High School. Your contribution will allow us to purchase equipment and cover our annual website hosting costs.
About the Contributor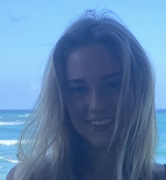 Nora Beard, Reporter
Hi there. My name is Nora Beard, and I'm a high school senior at St. John Neumann High School. My favorite classes are math and science. I hope to study...