SAT Completely Digital by 2024
SAT Changes: What to Expect
For all four years of high school, the dreaded SAT looms over the head of each student with the hope of a college career. Each year the stress becomes a little more intense, until suddenly you're in the testing room. Then you have to wait to find out your score, retake the test if needed, and finally submit the scores to the colleges you're applying to. This grueling process is tiring, but the actual test is even worse.
According to compasprep.com, the College Board announced in January that the SAT will be completely digital by 2024. The new SAT will roll out internationally in 2023, and domestically in 2024. The current test breakdown is as follows: reading, 65 gruesome minutes; writing and language, 35 minutes; and finally, 80 minutes of math.
These tests are long, with minimal breaks and over 100 questions. The SAT is outdated and the College Board sees that. Just released last month, the SAT is changing its ways. Not only is the College Board changing the SAT from paper to a computer, but sections will be shorter and ask you questions based on your abilities. Most importantly, it'll be a quicker test. The new SAT will be a little over 2 hours, and there will be only 2 math sections, and then reading and writing. These 2 sections will be split in half and have 32 questions on each part. The test scores will remain the same and will be available in days.
You will bring your own laptop or any registered College Board device. The College Board will lend devices to anyone who doesn't have a registered one. The test will be taken on a lockdown app and you can bring any extra computer equipment that you need, such as a mouse, keyboard, or stylus. Students will be expected to have all applications downloaded before entering the testing room, and purposely powering off devices will be counted as cheating. Accommodations can be made. Many believe that this new SAT will be a good way to evolve standardized tests.
Leave a Comment
Donate to The Celtic Times
Your donation will support the student journalists of St. John Neumann Catholic High School. Your contribution will allow us to purchase equipment and cover our annual website hosting costs.
About the Contributor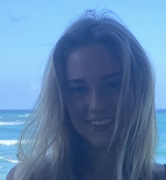 Nora Beard, Reporter
Hi there. My name is Nora Beard, and I'm a high school senior at St. John Neumann High School. My favorite classes are math and science. I hope to study...