Bernie is Worth the Watch
Bernie (2011) is a true story about a kind-hearted, 39-year-old funeral mortician who is single. He loves being compassionate towards the recent widows. He comforts them and brings them gifts. He doesn't do this because he's trying to use them, he does it because he truly believes that everyone deserves someone to comfort them in their time of need. The story follows him and the relationship he has with Majorie "Marge" Nugent, the town's millionaire, who just lost her husband.
The movie is based on a true story about the murder of Nugent in 1996 in the town of Carthage, Texas. It is told like a normal movie following around a protagonist. Different actors play townspeople who comment on the town, Bernie's relationship with Nugent, and Nugent's death.
One problem with the movie is the costume that the lawyer has. At first, it looks like he is the sheriff because of the type of glasses he has and the toothpick in his mouth, and then you find out that he is actually a lawyer.
Nugent is regarded as the worst person in Carthage. Some people "would shoot her for $5." Bernie is easily manipulated by Mrs. Nugent who insults him, blackmails him, and is an all-around unpleasant person.
The viewer gets drawn in with the townspeople, not wanting to convict Bernie for the murder of Mrs. Nugent since he is such a nice guy. Everyone was so convinced that he didn't kill her. Bernie isn't a manipulative genius, but just an average guy who wants everyone to know that they are special.
This poses the question: If someone is nice does they mean they can get away with murder?
The movie is ten times funnier than what this article makes it out to be. There are many different scenes and characters that are not mentioned. The movie is a good waste of a Sunday night.
Leave a Comment
Donate to The Celtic Times
Your donation will support the student journalists of St. John Neumann Catholic High School. Your contribution will allow us to purchase equipment and cover our annual website hosting costs.
About the Contributor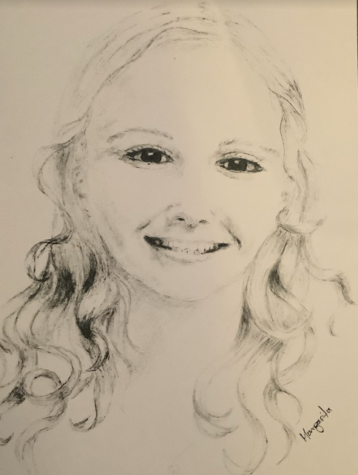 Bel Martinez, Reporter
Bel Martinez is an overly-dramatic sophomore girl. In her spare time, if she even has

spare time, she likes to daydream and drink coffee no matter how...