Troubled Actor Finds Peace: Shia Labeouf's Conversion to Catholicism
Hollywood actor Shia Labeouf, known for his work in the "Transformers" series, became a Catholic after researching the faith for his upcoming movie, "Padre Pio." In an interview with Bishop Robert Barron of the Word of Fire Catholic Ministry, he discusses the circumstances behind his conversion and what they meant.
From his numerous arrests and outbursts in the late 2010s, Labeouf's life of violence and controversy is no mystery. The most notable of his controversies is the lawsuit filed against him by his ex-lover FKA Twigs. Twigs accused him of sexual battery and abuse, and the lawsuit marked the downfall of his career. Labeouf expresses shame towards his past actions, confessing wanting to end his life because of it.
"My life was on fire. I was walking out of hell," Lebouf recounts. "I didn't want to be an actor anymore. My life was a complete mess, and I've hurt a lot of people. I felt deep guilt…I had a yearning not to be here anymore."
When he was at his lowest, he received an invitation to play Padre Pio in Abel Ferrera's upcoming film "Padre Pio," which chronicled the life of the Franciscan Capuchin saint in his formative years. Lebouf confesses that he initially saw the movie as an opportunity to restore his former place in the acting world, readily agreeing to study the ways of the friars at the San Lorenzo seminary.
It was there that Labeouf  learned of the Gospel of Matthew and other Catholic works that revealed a redemptive route to him, a way for him to "let go." Labeouf also recalls the seminary staff and the Sacred Heart Sisters welcoming him and treating him the same way they would a friend while instructing him in religion.
"It stops being this prep of a movie, and it starts being something that feels beyond all that," Labeouf shares. " At a certain point with [Brother] Jude, I just really fall in, and then I meet these women, The Sacred Heart Sisters who start catechizing me in a very real way."
On top of learning about the gospels, Labeouf also claims to have read and heard testimonies from those "who would sin beyond anything [he] could conceptualize," who later found Christ and reformed themselves.
Being a sinner himself, Labeouf describes how these testimonies gave him hope that he would be able to do the same.
Leave a Comment
Donate to The Celtic Times
Your donation will support the student journalists of St. John Neumann Catholic High School. Your contribution will allow us to purchase equipment and cover our annual website hosting costs.
About the Contributor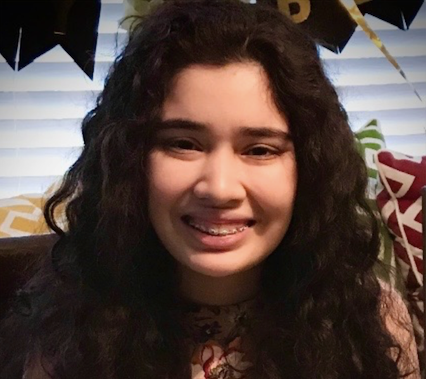 Faith Jimenez, Reporter
Hi! My name is Faith Jimenez, and I'm a senior at St. John Neumann! I enjoy drawing, reading,
and spending time with my family. I'm very excited to...