The Celtics Serve in Seton Food Distribution
Celtics Serving their Community
On Sept. 6, beginning at 8:45 a.m., the SJN Celtics participated in St. Elizabeth Seton's weekly food distribution, a service event hosted by the church and Neumann's Y.A.C.H.T. Club.
The Celtics worked on Monday morning to get the distribution stations ready for the incoming influx of cars. As the clock struck 9 a.m., the real work commenced as the vehicles entered the four stations.
There has been a substantial increase in demand for food distribution at St. Elizabeth's, with an average of 485 recipient households in need in January rising to 593 later in June.
In addition, St. Elizabeth has recently adopted a new card system that records the number of families a recipient picks up food for, along with additional information such as their addresses to validate the management of donations. The data from the food distribution is thus shared easily with other donor agencies, most of which use a similar system.
However, because it is a new system, some recipient families are recorded to have an inaccurate number of families in their household or have not completed the initial form for the card system. The new system has affected the distribution of food because of this complication, as the number of families that received food during Labor Day decreased by a third.
Even so, the SJN Celtic and Seton church volunteers persevered through this new process and heightened demand. With fresh fruits, vegetables, and drinks, the Celtics participated in various tasks in a fast-paced environment. They delivered food packages to those walking by, placed them into the automobiles of the recipients, and kept count of the families the program successfully assisted. The volunteers were able to provide food for 423 families in just 3 hours, a great success for both the families and the volunteers!
Beverly Aviles, St. Elizabeth Seton Parish Business Manager, commented on the Celtic's work on Monday: "The SJN students are amazing! Energy, endurance, and strength are needed, but the willing, generous spirits of the students are such a gift to this ministry…Some food distribution tasks are messy, tiring, and not fun, but SJN students just work it!"
Elizabeth Seton hosts these food distributions every Monday from 9 to 12, so whenever there's a day off, join and support the Golden Gate community!
Leave a Comment
Donate to The Celtic Times
Your donation will support the student journalists of St. John Neumann Catholic High School. Your contribution will allow us to purchase equipment and cover our annual website hosting costs.
About the Contributor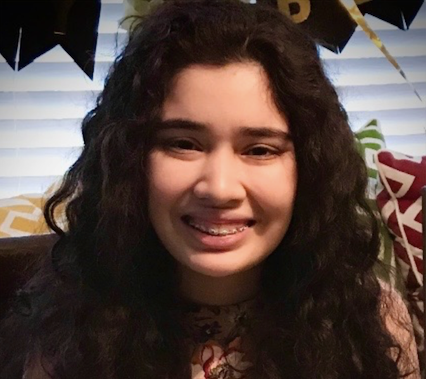 Faith Jimenez, Reporter
Hi! My name is Faith Jimenez, and I'm a senior at St. John Neumann! I enjoy drawing, reading,
and spending time with my family. I'm very excited to...