Art Attack: Meret Oppenheim's 'Object (Déjeuner en Fourrure)'
 Imagine this: you're at a cafe, and you are preparing to take a sip of tea, but when the cup reaches your mouth, you feel soft fur against your lips. Then, to your horror, you see that the cup is entirely covered with fur! It's an uncomfortable sight and a feeling that leaves you questioning who would create such a thing.
That is Meret Oppenheim's "Object," a cup, saucer, and spoon delicately wrapped in the fur of a Chinese gazelle.
 Coming from the age of surrealism, Oppenheim became inspired to create this piece after a cafe hangout with Pablo Picasso and Dora Maar. At the cafe, she bore a metal wristband wrapped in ocelot fur. Picasso and Oppenheim made a joke of it, claiming that anything can be wrapped in fur, even the plate and cup before them. The bizarre sculpture has since received appreciation for its play on senses and what is considered normal.
" …mundane things presented in unexpected ways," states the Museum of Modern Art, "had the power to challenge reason, to urge the inhibited and uninitiated …to connect to their subconscious."
Her piece sparked conversation on its meaning, interpretations ranging from the concept of animals and civilization to femininity and masculinity. Not all good things came out of this artwork, however, as Oppenheim reportedly became overwhelmed with the success of the piece.
" [Oppenheim] felt the focus on the one sculpture overshadowed her larger artistic practice," claims Artnet's Katie White, "[and spent] more than a decade out of the artistic limelight…"
When I first saw Oppenheim's piece, I did not understand why so many celebrated it. To me, it just seems like someone decided to play a joke on the art world by covering a daily object with fur; however, I now understand that this piece is meant to make its viewer question its existence.
 It creates something unusual out of an ordinary object while playing with the senses of the viewer.  When I look at the art piece, I can readily imagine the feeling of drinking a beverage out of the cup, especially the feeling of wet fur. For an art piece to evoke such a feeling is quite impressive.
Unfortunately, while I understand the meaning and intentions behind the artwork, I still can't bring myself to enjoy it, as the sight of a furry cup just makes me uncomfortable. 
Leave a Comment
Donate to The Celtic Times
Your donation will support the student journalists of St. John Neumann Catholic High School. Your contribution will allow us to purchase equipment and cover our annual website hosting costs.
About the Contributor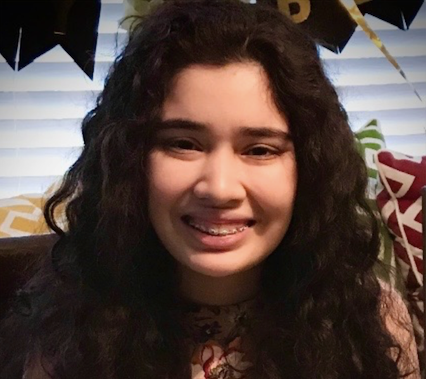 Faith Jimenez, Reporter
Hi! My name is Faith Jimenez, and I'm a senior at St. John Neumann! I enjoy drawing, reading,
and spending time with my family. I'm very excited to...