Art Attack: Yayoi Kusama's 'Fireflies on the Water'
From mirror-covered walls to hanging lights, Yayoi Kusama's "Fireflies on the Water" is hardly what one would call a traditional piece of art.
Throughout history, artworks have been reserved to canvases or sculptures, and as something appreciated from a distance; however, with the rise of contemporary art in the 20th century, the concept of interactive and sensory art rose in its place.
Kusama, an icon of the contemporary art world, created such pieces. Most famous amongst her works was her "Infinity Mirror Room Series" she developed in 1965.
"The Infinity Mirror Room was born from my exploration of space in visual art by using mirrors," states Kusama in a "The Broad" interview. "Including such elements, I create an artwork as a complete piece."
"Fireflies on the Water" is one of these pieces. On top of bearing the trademark mirror walls and ceilings the infinity rooms have, a pool of water below surrounds the visitor with the reflections of the small hanging lights, which illuminates the dark room. The combination of the lights and reflective surfaces creates the illusion of perpetual space that entrances the viewer with its infinite repetition and celestial atmosphere.
"It is a fully enclosed room where one person is allowed inside at a time," states Krista Kelly from "Two Way Mirrors," "But, only for 60 seconds."
Witnessing the piece in quiet isolation, visitors experience a short-term sense of tranquility and self-reflection that often leaves the viewer longing for more.
From the photos I've seen, the artwork is absolutely enchanting. The piece itself is beautiful to look at, and the meaning being the exploration of infinite spaces is just as interesting. I feel that there was an apparent effort in putting together the work's composition, unlike Catellan's "Comedian".
Its simple and straightforward presentation, as well as the ability to interact with the space, allows those who are unfamiliar with the art world to enjoy the piece, expanding the field of art to a wider audience.
Although it is just a room with lights, its ability to captivate the viewer is impressive. It is no wonder that "Fireflies on the Water" has received such high praises, and I can only hope to one day see it in person.
Leave a Comment
Donate to The Celtic Times
Your donation will support the student journalists of St. John Neumann Catholic High School. Your contribution will allow us to purchase equipment and cover our annual website hosting costs.
About the Contributor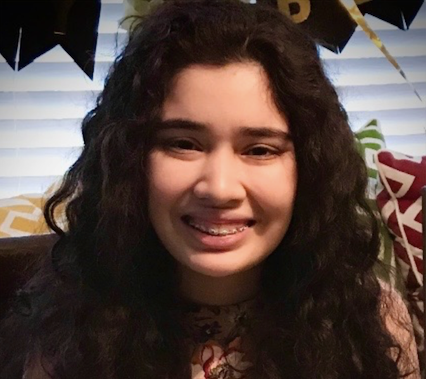 Faith Jimenez, Reporter
Hi! My name is Faith Jimenez, and I'm a senior at St. John Neumann! I enjoy drawing, reading,
and spending time with my family. I'm very excited to...