In Stereo: Guns N' Roses
Guns N' Roses is a band that started in 1985, and has since been popular worldwide. Here are some of the band's fun facts, and you can find more information at mentalfloss.com.
The former lead guitarist is Saul Hudson. Hudson, who is better known by his stage name, Slash, had unique pets. He had more than 20 pet snakes, a mountain lion named  Curtis, and a boa constrictor named Pandora! He also thinks the show "Glee" is horrible. He hates the show so much that he even refused to allow the band's music on the show. He was named Slash because he couldn't stand still for more than 5 minutes. To learn more about Slash, you can visit the site: blog.napster.com.
Axl Rose is the lead singer of the band, and it took 10 years for him to complete the song "November Rain". Contrary to this, another one of his hit songs "Sweet Child O' Mine" was written in five minutes. Axl Rose had a stalker whose name was Karen Jane McNeil and, according to sources, she was quite persistent in her advances. She had even claimed that she used to have telepathic communication with Axl Rose. Axl Rose was known to have a short temper, and so in December 1987, a comment from a Chicago fan that he looked a bit like Bon Jovi was enough for Axl Rose to slap him squarely in the face. Axl's Rose's vocal range was scientifically studied and proven to be the highest range of all popular vocalists, no matter what genre. Axl's Rose's pipes even busted out Mariah Carey, Christina Aguilera and Prince's! You can learn more about him at societyofrock.com.
Following are some interesting quotes from Axl Rose and Slash:
"I'm still just me and, with a lot of people's help, the group was able to become a huge financial success. None of us were the popular kids in school – we were all outcasts who got together and pooled our talents." – Axl Rose
"Once you've lived a little you will find that whatever you send out into the world comes back to you in one way or another. It may be today, tomorrow, or years from now, but it happens; usually when you least expect it, usually in a form that's pretty different from the original. Those coincidental moments that change your life seem random at the time but I don't think they are. At least that's how it's worked out in my life. And I know I'm not the only one."-Slash
Leave a Comment
Donate to The Celtic Times
Your donation will support the student journalists of St. John Neumann Catholic High School. Your contribution will allow us to purchase equipment and cover our annual website hosting costs.
About the Contributor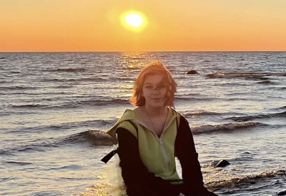 Ava Thanasiu, Reporter





Hey, how's it going? My name is Ava Thanasiu, and I'm a sophomore. I love music of most genres, especially 80s and 90s rock so if you have...